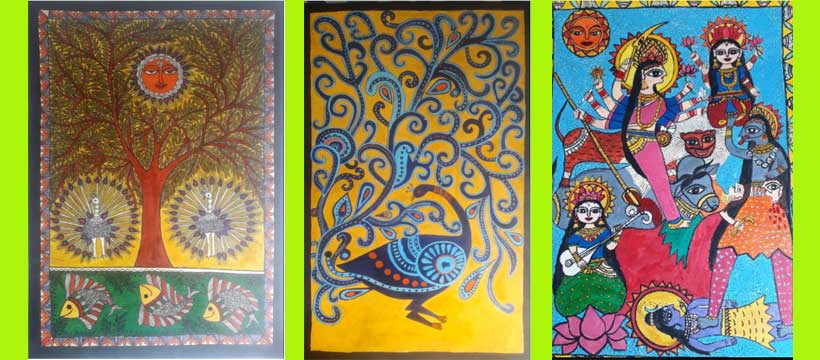 Learn Madhubani Painting Online- Book Now
Course Duration: 6 Months | Total Class: 72 | 1 hr class 3 days a week.
Course Fee: Rs. 800/- per month.
Madhubani Painting For Every Occasion
We prepare Madhubani Hand Painting on order. So contact us for custom requirement.
Wedding Painting
Contact for all type of wedding painting need i.e. Kobar home decoration, Invitation Card etc.
Painting for Home decoration
Are you art lover?
Do you want to decorate your home?
Yes. Contact Now
Painting for Gift
Place order if you want to premium hand madhubani to your clients or friends.
Painting on Cloth
Yes. you can wear or gift handmade pating on Saari, Shuit, bedsheet, t-shirt or any other fabric.